TECHNICAL COMPETENCY. GLOBAL REACH.

Minova Runaya Private Limited (Minova Runaya) is a new joint venture (JV) based in Bhilwara in the Rajasthan district, India between Minova and a fast growing manufacturing start-up, Runaya Metsource.
Minova Runaya combines the technical competences and global reach of the already established Minova with Runaya Metsource's project and manufacturing capabilities. This partnership brings new cutting-edge technology solutions for the mining and infrastructure industries across India.
The Bhilwara facility provides products and services which were previously unavailable in India and had to be imported. Establishing this production facility supports the Government of India's 'Make in India' and 'Atmanirbhar Bharat' initiatives.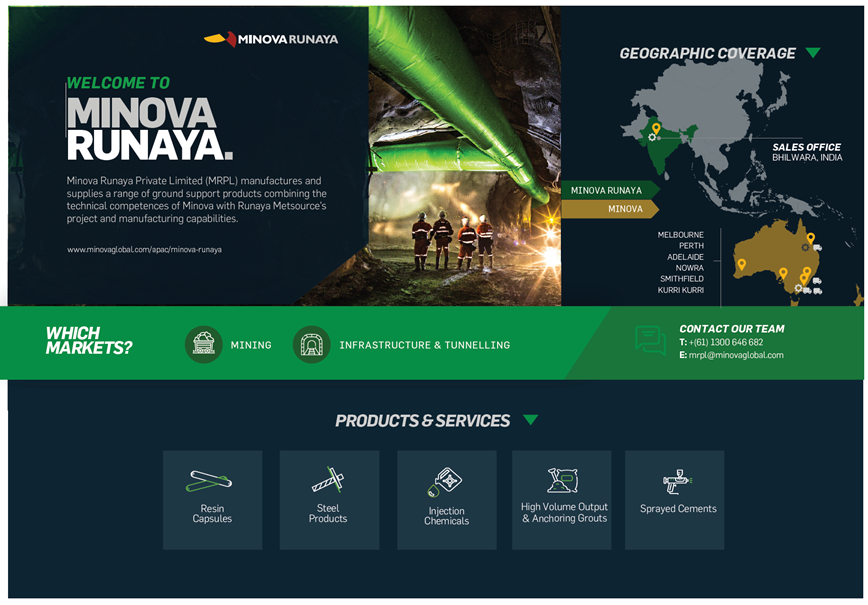 Download our brochure: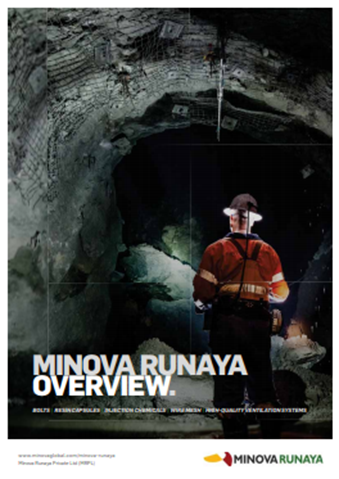 Advantages
Local talent. International expertise.
Industry proven solutions.
Locally made.