TWO COMPONENT. GROUTING RESIN.
Two component grouting resin for cable bolt anchoring and self drilling bolts. An instantly thickening, fast curing, two component silicate resin for high strength bonding of solid bolts and cable anchors. The final mixture thickens very quickly to form a tough, interpenetrating non porous elastic silicate. This minimises leakage from the bolt hole, displacing drilling water helping ensure full encapsulation.
Carbothix Fast has been designed especially for use with our range of UniPass dynamic and static rock bolts. Tested in Australian conditions, Carbothix Fast allows for improved rock bolting productivity.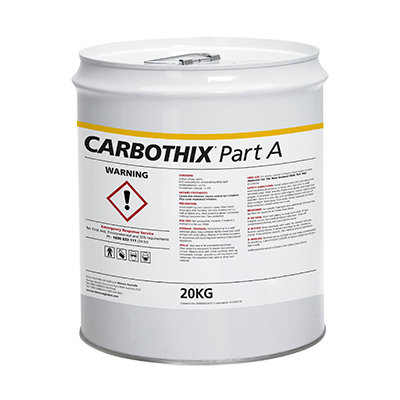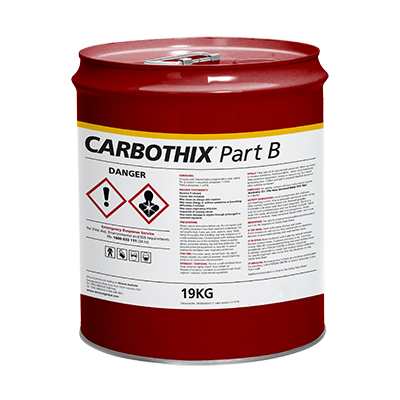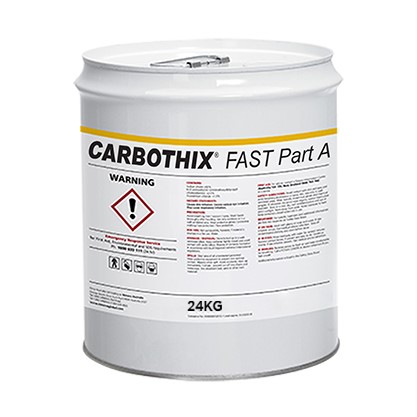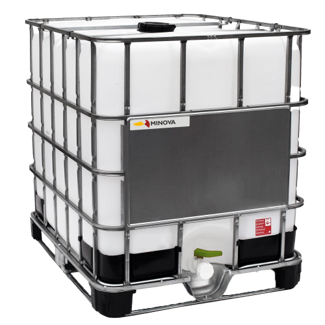 Advantages
IMMEDIATE LOADING CAPACITY
FULL ENCAPSULATION OF THE ANCHOR
LONG DISTANCE PUMPING
Features
Pumpable resin enables load to be taken up in minutes
Full encapsulation of anchors
Immediate thickening minimising leakage from bolt hole
Consistent grout quality ensuring reliable anchoring performance
Resistance of grout to water
Longer shelf life than resin capsules
Injection quantity can be adjusted when fractured ground is encountered
Carbothix is resistant to dilute acids and alkalis as well as fats
Can be pumped long distances (up to 500 m) improving operational flexibility
12 Month shelf life
| PUNCHED SHEAR STRENGTH | TIME |
| --- | --- |
| 5 MPa | 3 Minutes |
| 14 MPa | 5 MInutes |
| 25 MPa | 1 Hour |
Tests performed @ 25°C. Properties listed are only indicative and may vary with temperature, mining conditions, strata conditions, equipment, bolt hole annulus, injection qty etc.
GEL TIME
CURE TIME
10 Sec
33 Sec
| TIME | ULTIMATE COMPRESSIVE STRENGTH |
| --- | --- |
| 1 Hour | 70 MPa |
| 24 Hours | 75 MPa |
Product Options
Carbothix 1:2 Slow Set
Carbothix Fast