27.07.2020
MINOVA ANNOUNCES JOINT VENTURE WITH INDIA BASED RUNAYA
New joint venture Minova Runaya Pvt. Ltd (MRPL), established in India by Minova and Runaya Metsource.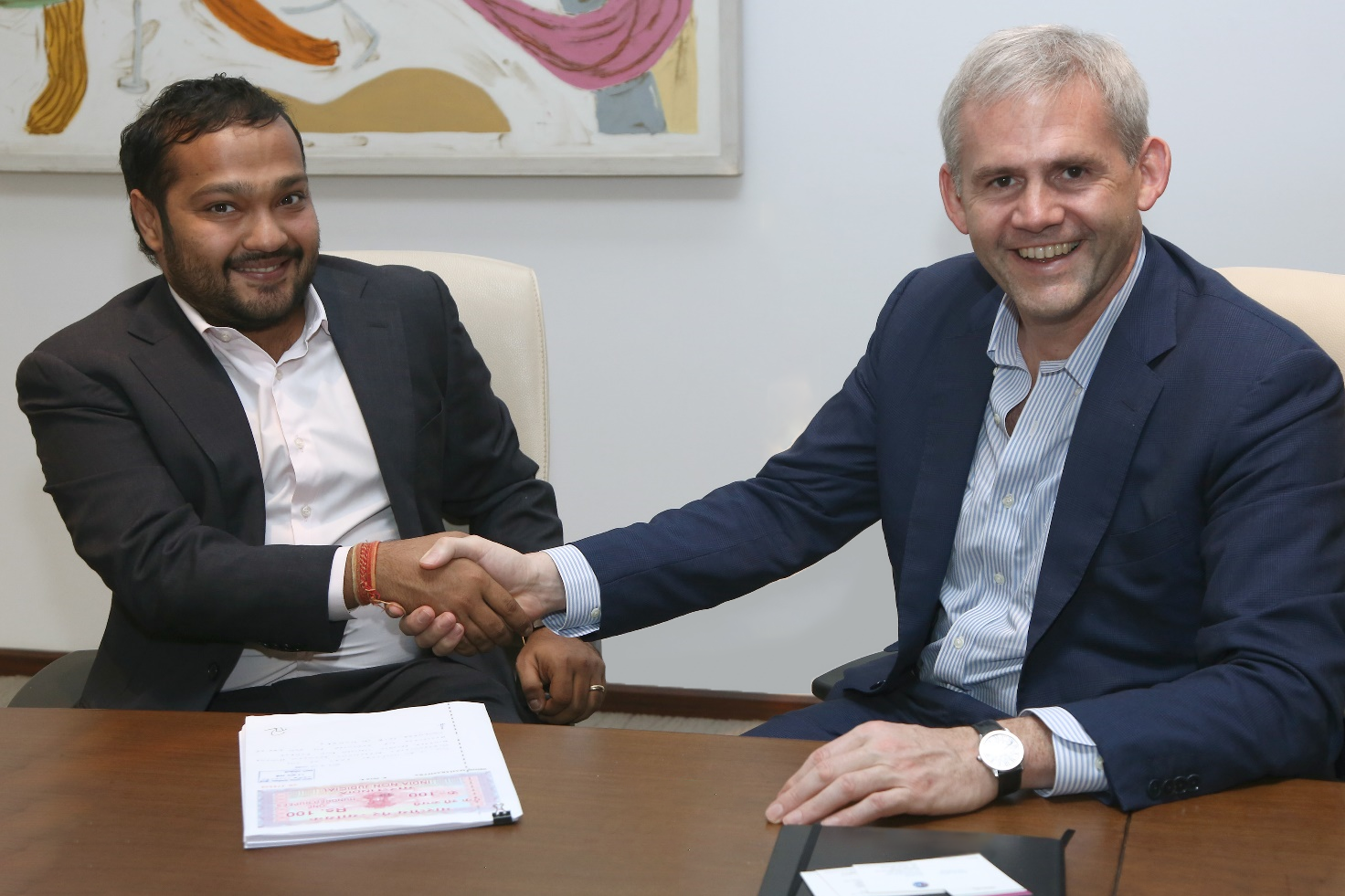 Minova International and Runaya Metsource building manufacturing plant in India to provide ground support products to both local and global markets.
Mumbai/Bhilwara (India), 28th July 2020: Australian ground support services company Minova International and India-based manufacturing start-up Runaya Metsource have formed a joint-venture to bring cutting-edge technology solutions to Indian and international mining and infrastructure sectors.
The joint-venture, Minova Runaya Pvt. Ltd (MRPL), will combine Minova's technical expertise and global reach with Runaya's project and manufacturing capabilities, to manufacture and supply ground support products that will deliver transformational enhancements in safety standards across mining, infrastructure and tunnelling applications.
MRPL is currently constructing a facility at Bhilwara in Rajasthan that will manufacture and supply products including rock bolts, resin capsules, injection chemicals, wire mesh and high-quality ventilation systems. Production is slated to commence in January 2021, with the facility catering to both Indian and global markets. The plant will have the capacity to generate over INR 450 crore of revenue and will provide considerable direct and indirect employment.
Minova is a wholly owned division of Orica, the global leader in mining support systems and explosives with revenues of c. A$6bn.
Runaya is a fast-growing manufacturing start-up that leverages alliances with global industry leaders in their ventures, to set up pioneering projects in India. Led by young entrepreneurs (Vedanta next-gen), who are ably supported by experienced industry veterans, Runaya's portfolio comprises projects based on highly innovative processes and advanced technologies.
Naivedya Agarwal, Chairman, MRPL and CEO, Runaya Metsource said, "Runaya's strategy is to develop businesses focusing broadly on material sciences, and manufacture products with high technology applications through alliances and partnerships with global leaders. We are looking forward to bringing transformational enhancements in safety standards and operational efficiency, by leveraging our technology-enabled solutions.
"The facility in Bhilwara, concurrent with the Government of India's vision of 'Make in India' and 'Atmanirbhar Bharat', will provide products and services which were thus far unavailable in the country and had to be imported," he added.
Hugh Pelham, President, Minova International Ltd said, "For Minova, this joint venture is a key step in the execution of our global growth strategy. Our aim is that this plant will not just cater to Indian demand with locally manufactured products, but also enable us to supply our ground support products to other key global markets from this newly established location.
"We are delighted to be partnering with Runaya to meet the strong demand for our innovative market-leading products. Our world class portfolio of ground support and specialist structural solutions will help customers protect their people by preventing ground collapse and stabilising or repairing structures."
About Runaya Metsource LLP
Runaya's vision is to deploy cutting edge technology to enable innovation, sustainability and efficiency improvement in the Natural Resources industry. Founded by Naivedya and Annanya Agarwal (sons of Vedanta Limited Vice-Chairman Navin Agarwal), the key focus is on executing projects that enable a circular economy and promote the concept of waste to wealth. In addition to ground support products, Runaya's portfolio includes sustainability processing solutions for the aluminum industry, minor metals recovery, gas atomized metallurgical powders and other semi-finished products for the telecommunication cable and aluminum industries.
About Minova International Ltd
Minova is a global leader in providing ground support systems for the mining, construction and energy industries. Operating in over 40 countries with 15 manufacturing plants it offers innovative ground support products and solutions, including steel rock bolts, self-drilling anchors, resin capsules, injection chemicals, bulk and capsule grouts, cementitious powders, bolting and ventilation systems. www.minovaglobal.com
Learn more about MRPL: www.minovaglobal.com/apac/about/minova-runaya/